Female students expressed intense interest in a project of the educational programme "Women in Art" supported by Seyfeddin Roustamov
This year the number of applications to participate in the Educational Programme of the Diaghilev Festival has drastically increased by quarter. More than 150 students of Art Schools from 13 Russian regions, also from France and Kazakhstan, expressed their wish to become participants of the Programme. "Women in Art" project, supported by a beneficiary owner of PJSC "Metafrax" Seyfeddin Roustamov, caused a special interest. This is a separate section of the Educational Programme which is going to be focused on women in art. Having chosen professions, perceived as uncommon among women, female students, within the project, will be working with professionals of the field chosen.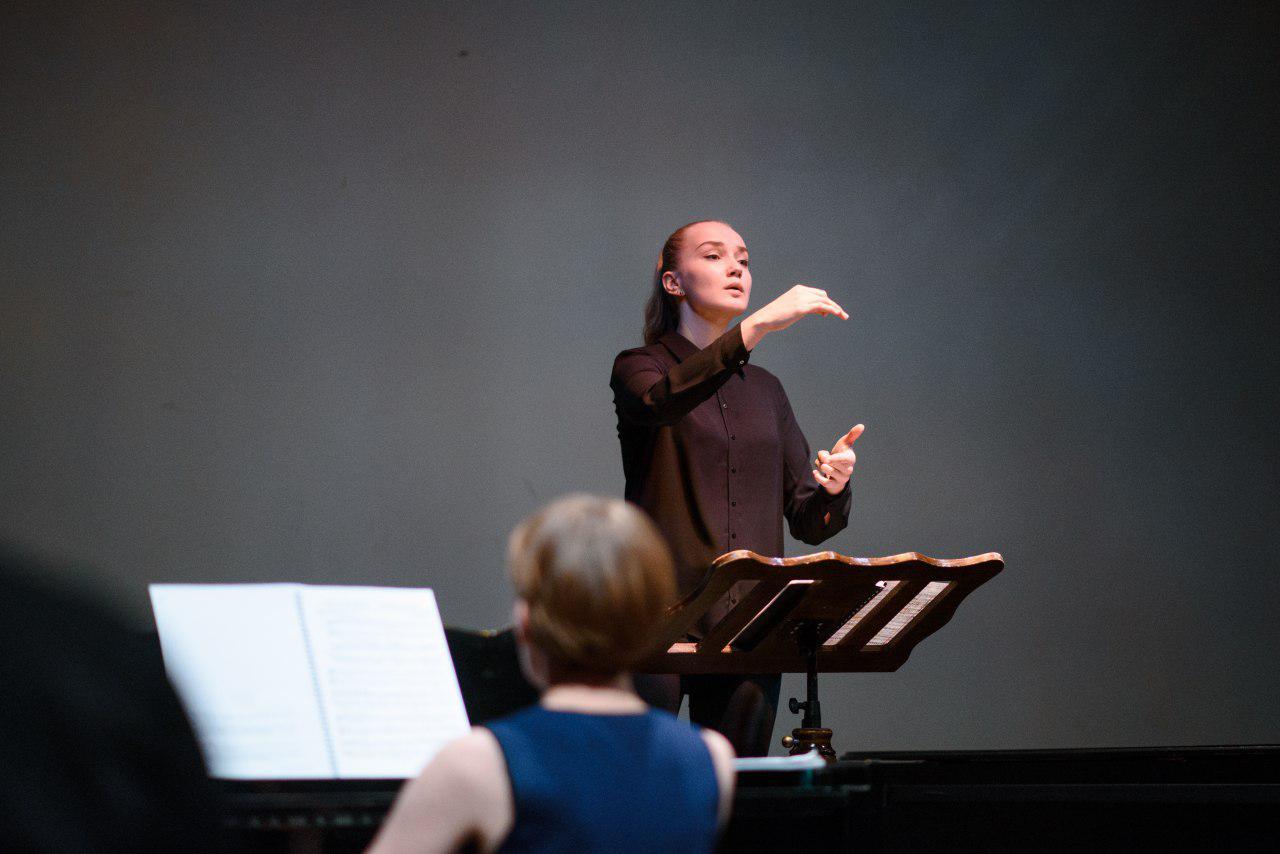 Photo by Nikita Chuntomov
Anna Fefelova, musicologist, curator of the Educational Programme:
— From the beginning the selection process showed high standard of the applications submitted. This year the competition to participate in the Educational Programme appears to be rather serious — three applicants per place, and for some specializations it is even more than five applicants per place. For many of them having an opportunity to learn from internationally acclaimed musicians became more important than their term exams. For the reason of high interest, we had to increase number of places for the course "Producing". Female students are interested in traditional courses of the Programme: piano, cello, violin, directing, academic singing. Thanks to the newly presented section "Women in Art" for the first time, we could make "female" groups to practice the winds and percussions. Since it is a rare case when girls have an opportunity to get extra tuition in these fields of study, we made an exception and allowed students of secondary education to apply on equal terms with those of the highest education.
Seyfeddin Roustamov, beneficiary owner of PJSC "Metafrax":
— Sponsorship activity of "Metafrax" embraces significant cultural and educational projects. For instance, we have been supporting the festival "Mysteries of the Krestovaya mountain", awarded with the "Recognition" prize by the Union of Theatre Professionals of Russia, since 2012. This year our company signed a Collaboration Agreement with Perm Opera and Ballet Theatre, which aims to promote cultural values and to build touristic capacity on the territories of Perm Krai. At the Diaghilev Festival we give support to the educational project "Women in Art". The project is focused on the creative and career development of female students, who chose quite unusual musical professions. We expect our project to become a step towards the professional community and environment of talented musicians as well as the space for serious discoveries in art.
Results of the competition between the applicants for "Women in Art" have already been announced. Girls from Tyumen, Ekaterinburg, Moscow became participants of the "Clarinet" and "The percussions" courses. Two female students from music colleges of Moscow and Tyumen got a chance to take part in the Programme, too. Members of the course "Producing" will be from various Moscow Higher Education Institutions, including Theatre School GITIS and Cinematography School VGIK, and future producers from Ekaterinburg, Perm and Orenburg.
They will be taught by Laureates of International Contests, eminent musicians: an amazing clarinet player, laureate of the major international competitions, including Carl Nielsen Competition and ARD Music competition, Sergey Eletsky; Germany-based talented percussion player, laureate of international competitions, Sergey Mikhailenko; one of the most distinguished contemporary clarinet players, successfully combining clarinet playing and international conducting career, Valentin Uryupin; Russian composer, performer and popularizer of contemporary academic music, soloist of Moscow Philharmonic Society and Moscow Contemporary Music Ensemble (MCME), Dmitry Vlasik.
The only discipline available for application for both, men and women was opera and symphonic conducting. Previously 90% of applications were from men, but this year the proportion is 50% by 50%. This fact speaks for the high interest in the programme "Women in Art". Future conductors will be taught by Teodor Currentzis himself. Master class led by maestro traditionally causes the highest competition at the Festival.
Names of participants of other disciplines of the Educational Programme will be announced next week. Classes begin on the opening day of the Diaghilev Festival and that is on the 14th of June.